Representing Clients in Dade County, Broward County & Palm Beach County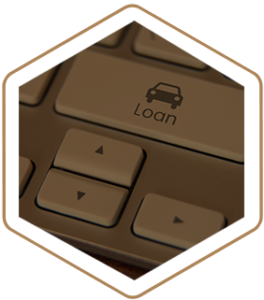 Most mortgage fraud cases will end up in federal court. A mortgage fraud charge is technically considered a subcategory of financial institution fraud. Mortgage fraud cases are often prosecuted under the mail fraud, wire fraud, or bank fraud statutes.
The actual charge will vary depending on the circumstances of the case. Individual states may have mortgage fraud charges as well. Florida is one of those states.
Regardless of what kind of charge used, finding a criminal defense lawyer who has experience with mortgage fraud is extremely important. This charge can be very complicated, and having just any attorney will not do—The Hansen Law Firm has the experienced Mortgage Fraud Attorney  you need to present your mortgage fraud defense case.
Some of the main areas we serve can be found below:
Dade County
Broward County
Palm Beach County
What is Mortgage Fraud?
An estimated 10 percent of all mortgage applications contain errors that are either the result of a mistake or an intentional addition or omission. A mortgage charge fraud only occurs when the federal government believes that the information on the mortgage application is intentionally incorrect. Honest mistakes or omissions generally are not crimes, but showing that something was a mistake can be difficult.
Both the lender and the borrower can commit mortgage fraud. Professional mortgage fraud, or fraud from the lender, is often much more complicated than just filing out a form incorrectly. It often involves several people who are likely accused of violating their professional ethics to carry out the mortgage fraud scheme. Unlike borrower fraud, the purpose is to make money, not just get a mortgage to buy a home.
Single Verses Multiple Action Mortgage Fraud
Sometimes a single act of deceiving on a mortgage application can constitute mortgage fraud. In this situation, the goal of the fraud is often just to obtain a mortgage—and a place to live.
In other situations, it can also involve multiple acts. In that type of situation, an individual may, for example, recruit an appraiser to make the mortgage much less than it should be on a home. They often carry out this arrangement more than once. The penalties for multiple action mortgage fraud are usually more severe when compared to single action mortgage fraud.
There are many types of mortgage fraud. Charges may involve:
"Flipping" properties
Equity skimming
False down payments
Fraud during the foreclosure process
Double selling
Fraud during the appraisal
False documentation
Identity theft
Mortgage Fraud Investigations and Analysis
Mortgage fraud charges involve extensive document review and analysis. There is an entire task force within the FBI that focuses on mortgage fraud. The Financial Crimes Task Force has offices throughout the United States, and they use the resources available from federal, state, and local levels to conduct investigations regarding mortgage fraud.
Mortgage fraud charges can extremely large and complex legal cases. They may also involve forensic accounting experts and an investigation team that specializes in this type of charge. To combat this, a Mortgage Fraud Attorney florida must also have their own expertise in analyzing documents and financial transactions.
Proving Mortgage Fraud
The most important factor in a mortgage fraud accusation is that the individual had the intent to defraud. Mistakes are not grounds for a mortgage fraud charge. However, if someone in the mortgage process makes a knowing misrepresentation, such as the appraiser, then that could be ground for a charge of mortgage fraud.
The government must prove that fraud occurred beyond a reasonable doubt, so questioning every piece of the government's evidence is extremely important in a mortgage fraud defense case.
In some situations, it may also be helpful to have the accused discuss his or her reasonable mistake as opposed to their intentional action. This type of testimony is particularly relevant in single action mortgage fraud charges where the only outcome was obtaining a mortgage to acquire personal housing.
Mortgage fraud charges that involve more than one party can get complicated very quickly. In those situations, it is even more important to have a capable, experienced mortgage fraud attorney Florida. The Hansen Law Firm is your answer when these complicated charges arise.
Consequences of Mortgage Fraud
If a financial institution discovers that there has been fraud in the mortgage acquisition process, they actually can call in the loan on the home. That means that the borrower may have to sell the house immediately, refinance with someone else, or may have simply turn the home back in to the bank. For someone that just made an honest mistake, these consequences can be devastating.
From a criminal prosecution standpoint, the consequences will be much more severe. A federal conviction could result in up to 30 years of prison time. The fines can reach upwards of $1 million in some situations. Restitution and probation may also be ordered, depending on the circumstances. Large-scale mortgage fraud accusations will come with much more severe criminal penalties than single-action fraud charges.
Speak With a Mortgage Fraud Attorney Florida
With consequences like these, having the right Mortgage Fraud Attorney florida is extremely important. There is simply too much at stake to have just any lawyer. The Hansen Law Firm has experience with mortgage fraud cases, and we will work hard to make this charge have as little impact on your life as possible. Contact Us at (305)-760-4393 to set up an appointment.