Representing Clients in Dade County, Broward County & Palm Beach County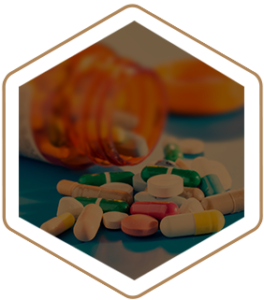 Drug charges in Florida come with hefty penalties, even for first-time offenders. Even a simple drug possession charge can change your life. That is one of the many reasons it is so important to speak with a Miami Drug Charge Lawyer who has experience defending drug charges before you plead guilty.
You may not realize or understand how a guilty verdict will affect your life in the long run. To weigh your options effectively, you need to speak with The Hansen Law Firm.
Drug charges often carry mandatory minimum sentences with them. You need to know these minimums to make an informed decision about whether to plead guilty or to fight the drug charges.
The Hansen Law Firm has dealt with all types of drug charges—from simple possession to drug trafficking. We know how to defend your case, regardless of the drug charge, and we can help you or your loved one.
We have following locations to serve you:
Dade County
Palm Beach County
Broward County
Types of Drug Charges Under Florida Law
There are many types of drug charges, and each charge has slightly different legal requirements and penalties. Your drug charge defense will likely vary depending on the actual charge that the State of Florida is using.
In Florida, like every other state, there are certain drugs that are illegal just to have in your possession. This includes controlled substances like marijuana, cocaine, heroin, or prescription drugs that were not dispensed by an authorized pharmacist. You can be convicted of possession even if the substance is only found near you. If you have knowledge of the substance and control over it, then you can be charged and convicted with drug possession. This offense is by far the most common drug charge in Florida.
The act of creating or growing drugs is also against the drug laws in the State of Florida. This involves any activity that is related to the production or sale of illegal substances, including the simple act of purchasing supplies in some situations. It can also include labeling or packaging drugs as well.
Drug trafficking is both a state and federal offense in some situations. If the drugs cross state or international lines, then the charge becomes a federal one. If the drugs move throughout the state, then only state law may be involved. Drug trafficking involves any act of moving or distributing illegal substances. Because the State of Florida takes this charge extremely seriously, all drug trafficking convictions have a mandatory minimum prison sentence of at least three years.
Florida law makes it a crime to use, sell, possess, create, or advertise any item that can be used in connection to illegal drug activities. This charge is often paired with a drug possession charge, making it very common in the State of Florida. The definition of drug paraphernalia includes a wide range of items that you may not immediately associate with drug use. This could be, in part, because it also extends to items that may be used in the manufacture or growth of illegal substances.
In Florida, if you attempt to commit a drug-related crime, you can also be charged with drug racketeering. This drug charge also includes coercing someone else to commit a drug-related crime as well. Florida's law on this area is similar to federal laws on this subject as well. This type of charge has increased fines and prison sentences.
Possession with the intent to sell.
Florida law also has a charge specifically aimed at those who may be selling or attempting to sell illegal substances. Possession with the intent to sell actually has the same penalties as selling drugs. This drug charge is triggered by having increased amounts of a particular illegal substance.
Having certain prescription medication in large amounts or without a valid prescription can also be grounds for drug charge.
Any of these drug charges can also be considered a drug trafficking offense if the accused possesses large amounts of an illegal substance.
Defenses to Drug Charges in Florida
Unfortunately, because the simple act of possession of an illegal substance is a crime, there are only very few available defenses to many types of drug charges. Your drug charge defense attorney may argue:
A Fourth Amendment violation due to invalid search and seizure
Police arranged or organized entrapment.
A valid prescription exists for the substance (which only applies to prescription drugs legal in Florida)
Lack of knowledge that the material was a controlled substance
Lack of knowledge that the material was in your control (in your vehicle, home, etc.)
FAQs :
MIAMI FEDERAL AND STATE CRIMINAL
DEFENSE ATTORNEY
CALL US Today FOR A Free evaluation
Getting Legal Help with Your Miami Drug Charge Lawyer
Your drug charges defense Lawyer will assert the best defense available in your unique situation. The Hansen Law Firm will perform an in-depth review of the facts of the case to create your drug charge defense. Do not face these very serious, life-changing charges alone. Call (305) 666-1603 to speak with an experienced and knowledgeable Miami Drug Charge Lawyer.