Representing Clients in Dade County, Broward County & Palm Beach County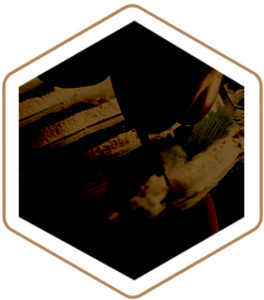 Drug trafficking involves the illegal distribution or movement of drugs. This includes selling, transportation, or manufacture of controlled substances. This charge most commonly includes drugs like marijuana, cocaine, heroin, and methamphetamine's, but it can involve any other controlled substances as well, including prescription medications.
Both federal and state laws are often involved in drug trafficking charges. However, the federal government will often step in when the amount of drugs involved is large or affects several states. If the substance comes from outside of the United States, then the drug trafficking charge is much more likely to involve the federal government.
The federal government takes drug trafficking charges very seriously. The penalties can be severe. If you or a loved one has been charged with a drug trafficking offense, it is extremely important to contact a Drug Trafficking Lawyer who has experience with this type of charge. The Hansen Law Firm should be your first call after an arrest or if you believe that an arrest is imminent. Do not wait until after you have talked to the FBI or state authorities— call (305) 666-1603 immediately.
We have following locations to serve you:
Dade County
Broward County
Palm Beach County
What is Drug Trafficking?
Although the goal behind a drug trafficking charge is to prevent or deter the sale, movement, and manufacture of drugs, the crime of drug trafficking is actually based on the amount of drugs in your possession at the time of discovery. You do not have to have the intention of selling, moving, or making drugs to be convicted of drug trafficking. You only have to have the amount necessary for the charge—making the drug charge more than just mere drug possession.
The amount necessary for the charge will vary depending on the type of drug. For example, if you have more than 28 grams of cocaine mixture, that is enough for a drug trafficking offense. If you have 50 kilograms of marijuana or just one marijuana plant, you could also be convicted of drug trafficking. You can view the complete schedules for drug trafficking offense here.
A federal drug trafficking offense will usually only occur when the substance crosses state or international lines. However, Florida also has their own drug trafficking laws that can come into play as well. Florida also has specific amounts and penalties for individual drugs that may vary from the federal amounts.
Drug Mixtures and Drug Trafficking Charges
Illicit drugs are usually not sold in their pure form. Instead, they are mixed with other substances. It is important to note that even when a drug is mixed with something else, authorities will likely consider the weight of the entire mixture when assessing whether a drug trafficking charge is appropriate. The mixture will also determine the penalties as well. For pills, the weight of capsule itself, not just what is inside, is the weight used to determine penalties.
Interestingly, this increases the penalty for those who sell, manufacture, or distribute drugs that are less potent or less pure. This may seem counter-intuitive, so it is important to keep in mind for this type of charge.
Penalties for Drug Trafficking
The penalties for drug trafficking vary significantly depending on the type of substance, where it is being transported, and how much is being moved. If children were targeted, the penalties will likely significantly increase as well.
Fines. The fines for a drug trafficking conviction can be significant. Even at the state level, drug trafficking convictions can have $25,000 to $100,00 in fines. At the federal level, a drug trafficking conviction fine can legally be over $10 million for extensive trafficking schemes.
Prison. Even for first offenders, drug trafficking convictions often come with prison sentences that are over one year. It is possible to end up in prison for life in some drug trafficking convictions.
Probation. Probation is often only option in plea bargaining situations. Probation conditions are set by the court. They will include reporting to a probation officer periodically, and you will likely be subject to random drug testing. Probation periods often last at least one year, but periods that last up to three years are not uncommon.
Drug trafficking charges come with mandatory minimum sentences. That means that the judge does not have much discretion to decrease your prison time. It also means that you cannot be released on parole until after the minimum period has passed. There is no "getting out for good behavior" until the minimum has been served.
Because the penalties for drug trafficking are so severe, having a Drug Trafficking Lawyer is especially important.
Drug Trafficking Lawyer Florida at The Hansen Law Firm
If you have been charged at the federal level, you will need someone who has experience with this type of serious charge. Call The Hansen Law Firm at (305) 666-1603 for help—we have the experience and skill that you need for your drug trafficking defense in South Florida.