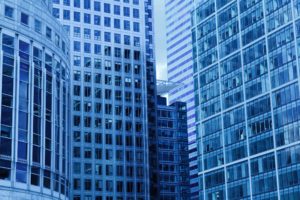 Our real estate clients are individuals and corporations needing assistance with construction disputes, evictions, unlawful detainers, ejectments, lease disputes, condo association matters and any other real estate disputes arising from commercial or residential ownership and tenancy. We represent corporations and individuals alike providing one on one, VIP treatment to each client.
CONSTRUCTION DISPUTES
Construction projects are ripe situations for litigation. Construction, by its very nature, possesses some of the most common issues that lead to legal disputes. Timing delays, negligence, work product, failure to pay, wrong materials used, poor labor, and a host of other issues are always inherently present in construction. At The Hansen Law Firm, we understand keeping our clients, whether they are General Contractors, Builders, Developers, or purchasers out of trouble and ensuring that deals go as planned. We also understanding enforcing or defending our client's rights in court, at arbitration hearings, or during dispute resolution mediations. .
EVICTIONS-
The Hansen Law Firm is experienced in both commercial and residential evictions and can help you in both areas.
Both commercial and residential property owners with tenants in Miami Florida have to follow processes for evictions outlined by the state laws to legally evict a person or business from property that is being leased. If a landlord tries to evict a tenant with threats, by turning off the utilities or changing the locks, this is considered illegal. At this point, the tenant can file a lawsuit against the landlord for civil damages. That is why it is so important to always follow the necessary procedure. Eviction Process in Florida, attorneys at The Hansen Law Firm can help you.
EJECTMENTS/UNLAWFUL DETAINERS
In some cases, a property owner has no choice but to file an ejectment or an unlawful detainer action. Many people confuse evictions with ejectments or unlawful detainers, and it's easy to understand why. Both legal processes ask the court to order an individual to vacate property, and both types of lawsuits are based on the defendant (the occupier) having some sort of interest in the property.
However, there are important differences between evictions and ejectment/unlawful detainer actions. The distinguishing factors between these two procedures is the presence (or lack of) a landlord-tenant relationship, and competing interests between the parties in the case. In an eviction case, there is a landlord-tenant relationship. There is no landlord-tenant relationship in an ejectment action or unlawful detainer action.
Ejectment actions and Unlawful Detainer actions can be challenging, as both sides are usually required to research the chain of title to determine which person is the rightful owner.
Depending on the property and the circumstances involved in the case, this can be a laborious process. If you need to remove an individual from your property, you need the help and experience of an experienced real estate attorney.
LEASE DISPUTES
Quite often a lease can be breached by a tenant or a landlord for various reasons. This causes one or both of the parties to either withhold rent or threaten to evict. The Hansen Law Firm can assist both tenants and landlords by modifying the lease or amicably terminating it in either commercial or residential properties. The Hansen Law Firm aims to resolve lease disputes in an effort to avoid litigation in court.