Representing Clients in Dade County, Broward County & Palm Beach County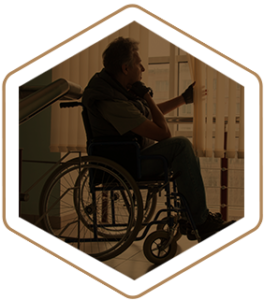 The government pays out hundreds of billions of dollars in Medicaid and Medicare costs. With all of those expenses, it is easy to see why the government could be susceptible to fraud. In fact, Medicare and Medicaid fraud is one of the most common forms of False Claims Act violations.
Medicare laws are complicated and cumbersome. Obamacare has also recently changed many laws that relate to both Medicare and Medicaid, making things even more complex. As a result, the occurrence of Medicare fraud accusations is on the rise. This type of charge can be difficult to combat, but the expert team at The Hansen Law Firm can help if you have been charged with Medicare fraud.
What is Medicare Fraud?
Medicare is a federal healthcare program that provides healthcare services to those who have disabilities or who cannot otherwise afford healthcare on their own. Hospitals and medical professionals receive these funds directly once the patient has received healthcare services. Because of this, there is some incentive to fabricate treatments or healthcare services in order to receive these funds.
Put simply, Medicare fraud is collecting benefits from Medicare when you should not. This could include using false or incorrect information to give the illusion that someone is entitled to benefits or using someone else's information. It is often medical professionals, like doctors and nurses, who are accused of committing healthcare fraud. Medicare fraud charges often involve:
Filing false claims
Filing excessive claims
Overbilling or false billing to Medicare
Unauthorized billing to Medicare
In some situations, incorrect information could have been provided by mistake. This type of situation is not considered fraud. Committing fraud is an intentional act. If there was no intention to defraud, then there can be no Medicare fraud conviction.
Investigating and Prosecuting Medicare Fraud
Medicare fraud is investigated and prosecuted through the Office of the Inspector General's Fraud Strike Force. In 2015, the Strike Force charged 243 individuals with $712 million in false billing, including doctors, nurses, and other medical professionals. "Stings" like these make it apparent that the federal government is attempting to "crack down" on those who may be engaged in Medicare fraud.
In 2009, the Department of Health and Human Services and the Department of Justice teamed together to create the Health Care Fraud Prevention and Enforcement Team ("HEAT"). The government recognized that that this type of fraud was costing the United States billions of dollars every year, and the creation of this team attempts to cut those costs.
This team focuses on Medicare fraud and Medicaid fraud exclusively. They gather resources and information to prevent fraud, waste, and abuse. If you are accused to Medicare fraud, HEAT will likely play a role in the prosecution.
There are many other charges that can accompany Medicare fraud accusations. These might include:
Money laundering
Wire fraud charges
Asset forfeiture charges
Conspiracy to commit healthcare fraud
Violations of anti-kickback statutes
Identity theft (including aggravated identity theft)
Durable products fraud
There is a HEAT task force unit located in Miami-Dade, Florida. In fact, Florida is one of the most heavily regulated states in the country when it comes to healthcare laws.
Audits for Medicare Fraud
The first step in a Medicare fraud investigation is usually an extensive audit. A notice of an audit will be sent to the healthcare provider or other healthcare-related entity. A Medicare Fraud Attorney Miami should be contacted immediately after receiving this type of notice.
The Hansen Law Firm may be able to work out an early resolution before an extensive audit even occurs. This could be by amending certain claims to ensure that they are valid or authorizing a payout refund. A payment plan might also be a good option, depending on the circumstances. Avoiding an extensive audit is advantageous because it may also mean avoiding any bad press and continuing business as usual quickly.
If a full-scale audit occurs, each item that is investigated may need to be challenged or observed closely. Your Medicare Fraud Attorney Miami should be an integral part of this process. It is important to let the auditing team know that your attorney is ready and willing to appeal an audit or the result of an audit if an unfair or unjust result is obtained.
Getting Legal Help with Your Medicare Fraud Attorney Miami
The Hansen Law Firm has the experience and skill that you need to combat Medicare fraud accusations. It takes a very specialized Medicare Fraud Attorney Miami to fight these charges; most lawyers will be unwilling to engage in this type of law—and for good reason. Medicare fraud charges involve complicated laws and regulations at both the federal and state level. Call The Hansen Law Firm at (305) 666-1603 for more information or to schedule an appointment
.