Representing Clients in Dade County, Broward County & Palm Beach County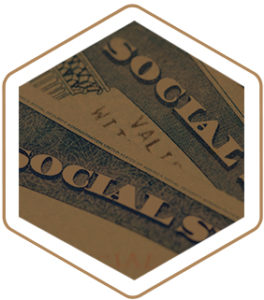 The Office of the Inspector General is an integral part of the Social Security Administration. This office was created in 1978 to help ensure integrity and accountability in the Executive Branch, which includes the President of the United States.
An important part of carrying out that role is auditing and investigating Agency programs and operations. One of those is the Social Security benefit program.
Part of the Office of the Inspector General's role is to recognize and stop fraud, waste, and abuse of the Social Security benefit program. That means that this office will pay a starring role in any situation where someone is accused of committing Social Security fraud.
This entity deals with Social Security laws, requirements, and penalties on a daily basis. Choosing to fight Social Security fraud accusations alone is a huge mistake. The Hansen Law Firm can help you if you have been accused of Social Security fraud attorney because we have the experience and know-how that you need to fight back.
Some of the main areas we serve can be found below:
Dade County
Broward County
Palm Beach County
What is Fraud, Waste, or Abuse of Social Security?
The Office of the Inspector General is constantly on the look-out for situations where individuals or companies are abusing the Social Security system. These charges can be the result of reporting from outside sources (including family, friends, and neighbors), or internal auditing situations. They will look for:
False statements made on applications for Social Security benefits
Hiding facts that would make someone ineligible for Social Security benefits
Misuse of benefits by someone who is in charge of someone else's Social Security benefit payments (representative payee misuse)
Illegal buying or selling of Social Security cards or numbers
Social Security number misuse (particularly in connection with terrorist group activity)
Crimes involving someone that claims they are a Social Security Administration employee
Bribery of Social Security Administration employees
The Office of the Inspector General also deals with grants or contracting fund misuse, workers' compensation fraud, and Social Security Administration employee standard of conduct violations.
Social Security fraud involves more than just Social Security disability benefits as well. It can also involve retirement benefits and Medicare benefits.
Deceased Individuals and Social Security Fraud
The Social Security Administration pays out an estimated $133 million in benefits to deceased individuals over a period of just a few years. The major reason that this occurs is because the agency does not realize that the individual has died until months or even years after their death. The government has trouble keeping track of those who may have passed and should no longer receive Social Security benefits.
Spouses or other family members may take advantage of this oversight, but by doing so, they commit Social Security fraud. These situations usually occur when there is a representative payee who normally cashes the Social Security check and takes care of the beneficiary's regular expenses such as housing and medical care.
However, it is a federal crime to keep cashing Social Security checks after the beneficiary passes. Some may think that it is an innocent action based on a government error, but it is actually considered defrauding the government, and it can have serious consequences.
Consequences of Social Security Fraud
Social Security fraud is a federal crime. A federal court can require that a convicted individual pay restitution to the victims of Social Security fraud. This includes the Commission of Social Security itself—that means that you may have to pay any amount that was wrongfully obtained to the Social Security Administration itself.
Conspiracy to commit Social Security fraud can include a prison sentence of up to five years. If the offense involves someone who receives a fee in connection with a determination of benefits, then that prison sentence can be up to ten years.
This might include a claimant representative, translator, or an employee of the Social Security Administration. Healthcare providers may also have increased penalties as well.
There are often fines imposed for a conviction of Social Security Fraud as well. For some, this fine can be up to $250,000.
Honest Mistake Verses True Fraud
Everyone makes mistakes. Unfortunately, a mistake on your Social Security benefit application could lead to charges for Social Security fraud. For the government's accusations to result in a conviction, it must show that the false information or omission was more than just a mistake—it was an intentional action used in an attempt to defraud the government.
The government may have trouble proving this type of claim because it is easy to make a mistake on a complicated form like those involved in Social Security benefit applications. Part of your Social Security attorney job may be to show that you really did misunderstand the form or the question. Showing this will definitely put a damper on the government's case against you.
Speak with a Miami Social Security Fraud Attorney
The Hansen Law Firm can walk you through this process and be there for you if you have been charged with Social Security fraud. Our team knows that this time can be frightening and confusing. Call The Hansen Law Firm at (305)-760-4393 to set up an appointment or for more information.