Representing Clients in Dade County, Broward County and Palm Beach County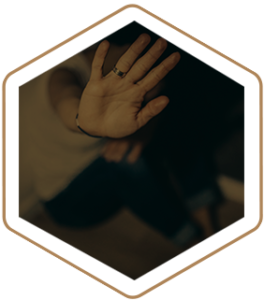 There are two levels of assault under Florida criminal law. Simple assault is the lowest level of assault, and it is also referred to as misdemeanor Miami assault lawyer. A simple assault conviction leads to a second degree misdemeanor.
Aggravated assault is also a simple assault, but it also involves a deadly weapon or an intent to commit a felony at the time of the assault. It is also known as felony assault because aggravated assault results in a third-degree felony. Attorney Marcia Hansen at The Hansen Law Firm ready to help you.
We have following locations to serve you:
Dade County
Palm Beach County
Broward County
Miami
 Legal Requirements for Assault
In order to prove a charge for simple assault, the State of Florida, through the prosecution, would need to prove three requirements:
The accused intentionally and unlawfully threatened to do violence to the alleged victim.
The accused appeared to have the ability to carry out the threat at the time it was made.
The victim was reasonably afraid that the threatened violence would actually take place.
These requirements are extremely subjective, but they are from the viewpoint of the victim, not the accused. That means that situations where the accused could not have actually carried out the threat can still be ground for an assault charge if the victim believed that the accused could have carried out the threat.
The only difference between simple assault and aggravated assault from a legal-requirements standpoint is that aggravated assault must have also involved a deadly weapon or another felony. Otherwise, the threat, appearance, and fear requirements are all the same.
Interestingly, the required intent for the crime of assault is not whether the accused intended to carry out their threat. Instead, it is the intent to make someone else think that you intended to carry out the threat. Whether you actually planned to carry out the threat is completely irrelevant for the crime of assault in Florida.
More Than Mere Words…
Under Florida law, you do not have to physically touch another person to be convicted of assault. On the other hand, words alone will often not result in an assault conviction. Generally, assault cases involve a combination of both words and violent actions. Below are some examples of situations that involve assault.
Raising your fist toward someone and telling them that you are going punch them
Coming toward someone quickly with a knife
Intentionally pointing a gun at another person
Telling someone that you are going to hurt them and moving toward them
Simply telling someone, for example, that you are going to hurt or kill them, without more is not considered assault. Mere words cannot create a reasonable expectation that you are going to hurt someone.
Conditional Threats
Generally speaking, conditional threats will not satisfy the requirements of assault in most situations. A conditional threat occurs when you tell someone that they are going to suffer violence if something does or does not happen.
For an assault conviction, the victim must believe with certainty that the harm is about to happen (or that it is imminent). In situations that are conditional, the victim cannot have this belief because the fear is based on something that has not yet occurred.
Many threats are conditional ones—so this can be a valid defense in an assault charge. The Hansen Law Firm will carefully analyze the unique circumstances surrounding the assault charge to determine whether pleading a conditional threat will help your defense.
Penalties for Assault Under Florida Law
Simple assault is a second-degree misdemeanor. That means that someone who is convicted of simple assault could spend up to 60 days in jail or have to be on probation for up to six months. You will also likely have to pay a fine of up to $500.
Aggravated assault, on the other hand, is a third-degree felony. That means that someone who the courts convict of aggravated assault could be in jail for up to five years. If the defendant used a firearm, these penalties could be increased as well. Fines often accompany any required jail time as well.
The penalties may also increase if you directed the threat to more than one person. The court will actually treat it as a separate offenses, even if you only took a single action—each person threatened could result in a separate assault charge. Assault on a law enforcement officer may also carry heavier penalties as well.
Defenses to Assault
Thankfully, there are many available defenses to assault in Florida. Your skilled criminal defense attorney will determine which, if any, you can use to defend your case. Some of these defenses include:
Self-defense
Defense of property
Defense of other people
Provocation by the victim
Factual disputes regarding whether the conduct was actually threatening
False accusations
Of course, your Miami assault lawyer may also attempt to point out missing factors in the prosecution's case as part of your defense.
Speak With Miami Assault Lawyer for help
The Hansen Law Firm can help you or your loved one defend against an assault charges in Florida. Contact us at (305)-760-4393 for more information or to set up an appointment with our expert team.

MIAMI FEDERAL AND STATE CRIMINAL
DEFENSE ATTORNEY
CALL US Today FOR A Free evaluation