Representing Clients in Dade County, Broward County & Palm Beach County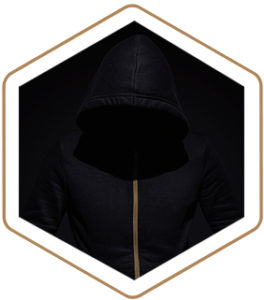 The Hansen Law Firm can help defend against charges of disorderly conduct Florida. Although this particular crime is usually considered relatively minor and common, it can still come with serious penalties. Fighting these penalties is vital to avoid potential jail time, probation, and fines.
Disorderly conduct in Florida occurs when the accused fights in public, outrages public decency, or "breaches the peace" of the public.
If someone has corrupted the "public morals," then they have committed the crime of disorderly conduct in Florida—but what does this really mean?
What is Disorderly Conduct?
Disorderly conduct is difficult to define. Under Florida law, you have offended society if you have engaged in disorderly conduct lawyer. This can be difficult for the State of Florida to prove, however, because what offends on person may not offend the next. In addition, what you may think is normal behavior may be considered disorderly conduct for another person.
In Florida, the law is subjective. That means that the arresting officer determines whether you are engaging in disorderly conduct. What a judge or jury thinks later may matter at trial, but during the arrest, the only opinion that matters is that of the arresting officer.
The officer is much more likely to make an arrest if he or she believes that you are a threat to the health and safety of yourself or to those around you.
It might be helpful to consider a few examples of disorderly conduct Florida to help define it.
Fighting or brawling
Yelling loudly in a public location (especially profanity)
Climbing on parked cars or on other property
Engaging in sexual or publicly indecent behavior
Engaging in protests that might be a threat to safety (i.e., blocking traffic)
Setting off fireworks in a public location without planning or warning
The charge of disorderly conduct may also be more likely in certain locations as well. For example, the police are much more likely to charge someone with disorderly conduct when they are outside of the courthouse as opposed to in an abandoned parking lot.
Some of the main areas we serve can be found below:
Dade County
Broward County
Palm Beach County
Penalties for Disorderly Conduct in Florida
Disorderly conduct or breach of the peace is a second-degree misdemeanor in Florida. That means that you can face penalties of up to 60 days in jail, 6 months of probation, or a $500 fine. A judge could also impose some combination of these penalties as well.
First time offenders are often treated lightly in this charge. However, this light treatment often does not apply when the disorderly conduct was directed toward a police officer. It also may not apply if you were causing a direct threat to the safety of those around you.
Although the actual penalties may be slight, having a disorderly conduct conviction on your permanent record can be problematic. In addition, the penalties will likely be harsher for repeat offenders. Jail time is much more likely for those who have already been convicted of disorderly conduct in Florida.
Potential Defenses to a Charge of Disorderly Conduct Florida
Although the Florida statute that addresses disorderly conduct is extremely broad, disorderly conduct actually does not include a wide variety of relatively minor actions. For example, where your actions create a mere annoyance or was belligerent, you may be able to avoid a disorderly conduct charge.
Most uses of just words will not be disorderly conduct unless they cause a threat to safety for those around you. A good example is when an individual yells fire in a crowded theater, causing a panic. This panic could cause harm to someone as people are rushing out of the theater.
Otherwise, your mere words are often protected by the Freedom of Speech found in the First Amendment. Those circumstances may change, however, if a police officer is involved.
The simple act of "making a scene" or causing a crowd to gather will often not be enough for a disorderly conduct conviction either. That is, even though your conduct may draw the attention of others, that is often not enough to incite a valid disorderly conduct conviction in Florida.
Self-defense may also be a viable defense against a charge for disorderly conduct. This defense is used most often when the disorderly conduct charge is issued because of fighting. This defense may not be available if you were the one that actually started or provoked the fight.
MIAMI FEDERAL AND STATE CRIMINAL
DEFENSE ATTORNEY
CALL US Today FOR A Free evaluation
The Hansen Law Firm Can Help with Your Disorderly Conduct Florida
If the Florida courts have charged you or a loved one with disorderly conduct, do not assume that you can defend yourself on your own. A South Florida defense attorney is necessary to even attempt to keep this charge off of your criminal record.
The Hansen Law Firm can help you present your best defense possible based on your unique personal situation. Call (305) 666-1603 to schedule an appointment or to get more information.