Experienced, ethical and Trustworthy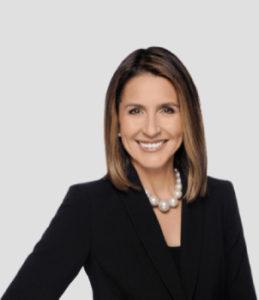 A Trusted and Ethical Attorney Serving Your Needs Representing Clients internationally, Nationally and Locally in Dade County, Broward County and Palm Beach County.
Marcia Giordano Hansen is an attorney with 20 years of experience defending clients in criminal court. Her dedication to the law and integrity to the system, has garnered her a reputation as a knowledgeable, trustworthy and compassionate attorney who will fight for her client's rights.
Past clients have said that Ms. Hansen is "phenomenal" and colleagues have said "superb, an excellent asset and a trusted friend", "intellectually gifted and a hard worker".
Marcia Giordano Hansen is able to handle criminal matters in both State and Federal Court. She has experience representing clients accused of minor offenses such as disorderly conduct and trespass, to white collar crimes such as mortgage fraud and tax fraud. She has represented clients from pre-arrest to trial. She has been to trial countless times and has represented thousands of individuals since she began her career.
Marcia Giordano Hansen's personal background is an international one. Born to a Chilean mother and Italian/American father and raised in both the northeast and South Florida, Ms. Hansen's upbringing was culturally diverse. As such, Ms. Hansen has an affinity for travel and is fluent in Spanish, French and Italian.
Her extensive travels throughout the world fostered within her an ability to relate to and understand foreigners and nationals alike. She has represented clients form China, Haiti, Chile, Brazil, Argentina, Colombia and here within the United States.
Marcia Giordano Hansen was one of only 132 lawyers under the age of 40 selected as an Up and Comer by Florida Trend's Legal Elite Magazine.
Preeminent AV Rating by Martin Dale Hubbell (2020)
Recipient as a Legal Elite Lawyer by Florida Trend (2011 and 2013)
10.0 AVVO Rating
Certificate of Merit by Dade County Bar Assocation
Recogition for Loyalty, Dedication and Outstanding Contribution-Miami Dade Public Defender's Office