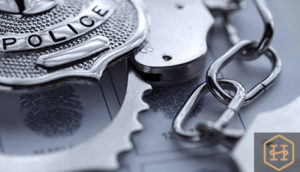 A new Florida law now makes it more difficult for police to seize assets and money from people who have been arrested for a criminal offense.
S.B. 1044, which amends the Florida Contraband Forfeiture Act, received bipartisan support from Florida lawmakers and was signed into law by Governor Scott in April 2016. The law took effect July 1, 2016.
If police confiscated your property following an arrest, you have important rights. Don't hesitate to speak to a Miami criminal defense lawyer about your case.
What Is Asset Forfeiture?
Asset forfeiture, which is sometimes called "civil forfeiture," has been the subject of considerable controversy for several years.
Under both state and federal law, police and other law enforcement officials have the authority to seize property and money they believe was generated through criminal activity.
Started in the 1980s, asset forfeiture was originally designed to deter drug-related crime by taking drug money from dealers and distributors.
A good idea in theory, asset forfeiture has over time devolved to a corrupt and unfair system in practice.
The Washington Post reports that two of the originators of asset forfeiture, both past directors of the Asset Forfeiture Office within the Justice Department, are now the practice's most vocal critics, with one former director calling it "evil" and claiming its meager advantages outweigh any benefits it offers.
Stories abound of police departments across the country using asset forfeiture to justify taking millions of dollars from citizens – even people later proved innocent.
According to a Forbes report, a man in Nevada was pulled over for driving three miles an hour over the posted speed limit.
The sheriff's deputy who stopped him claimed he smelled marijuana in the car and used this as an excuse to seize $50,000 in cash from the driver.
The man, who claimed he won the money at a Nevada casino, was never arrested, and police never found any drugs in his vehicle.
He won a lawsuit against the police department, and the court ruled that the officer's seizure of the cash was unconstitutional.
Florida's Asset Forfeiture Reform
Florida has joined a handful of states that seek to curtail police powers when it comes to asset forfeiture. The new law implements several new provisions:
Police must actually arrest someone before they can seize property.
When police seize property, not including cash, they must pay a $1,000 filing fee and post a $1,500 bond.
Individuals who are later found innocent will receive their property, along with the $1,500 bond.
Seizures of cash cannot be permanent unless law enforcement can prove beyond a reasonable doubt that the cash is linked to a crime.
Police departments and law enforcement agencies that seize more than $15,000 in forfeitures annually must donate at least 25 percent of their seizures to programs dedicated to drug treatment, crime prevention, or education.
Police departments must now account for seized property and cash through receipts and proof of expenditures.
Other states, including Michigan and New Mexico, have passed similar reforms.
In 2014, Minnesota passed a sweeping asset forfeiture law that prevents police or other law enforcement agencies from taking cash or property until an individual has been convicted of a crime.
Protect Your Rights and Your Property
If Florida police have seized your property, you can't afford to wait to speak to a Miami criminal defense attorney.
A criminal lawyer can help you fight the charges against you, as well as ensure your property ends up back where it belongs – in your hands.
Related posts:
Get a Miami Criminal Defense Lawyer on Your Side Today
Getting arrested or charged with a crime is a scary experience for anyone.
When the police take your money or your property on top of it, you could face a difficult battle to get it back.
The law in Florida may now offer you greater protection against unfair police seizures of assets, but police are still permitted to take your property under certain circumstances.
If you have been arrested, the time to fight back is now. Don't delay contacting an attorney.
Call an experienced Miami criminal defense lawyer today to discuss your case.